If you would like to pay for your BitNinja subscription once a year instead of every month you can do that.
The amount is charged before the billing period.
Log in to your BitNinja Dashboard
Click on the small ninja icon at the top right corner
Select Payment Settings
Under Payment cycle click on the edit button at the right-hand side
Change from monthly to yearly payment cycle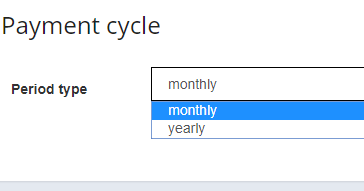 The Invoice about every charge will be generated on the next Monday.
You can contact our support ninjas to change all the next payment dates to the same date. You can contact them via chat from the Dashboard or via email info@bitninja.io