The invoices can be downloaded in PDF format from the Dashboard from the Subscriptions menu.
If You purchased your license from one of our resellers please contact him/her regarding the invoices.

If you purchased your license from a reseller the invoices are not available from the Dashboard we do not generate invoices for the subscriptions under our resellers we only generate the invoices for our resellers.
Open your BitNinja dashboard and click on Account at the top right corner
Select Subscriptions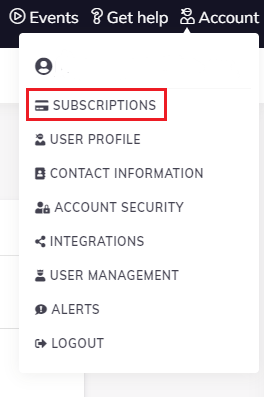 Here you can see the dates when the next payments are due and if you scroll down you can find the invoices.
The invoices are generated the following Monday after the system charges your credit card or PayPal account linked to your BitNinja account.