If you would like to store the BitNinja logs you need to compress the logs and move it to another location so the log rotation won't delete the log files. Also, you might need to share logfiles with your sysadmin or with our support ninjas.
You can download WinSCP that lets you exchange files between your Linux server and your desktop PC.
You need to download and install WinSCP on your desktop machine.
Enter the server's IP address and then the Login credentials. You can also use an SSH key to access the server. It is important to have root (or su privilege) to the server if you would like to access the BitNinja log files.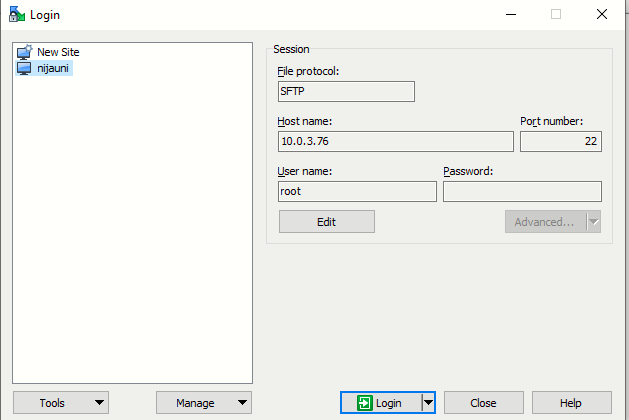 Click on save and then Login
Then navigate to the /var/log/bitninja/ directory
Highlight all the files in the directory with ctrl + A
Right-click and select File Custome Commands → Tar/GZip…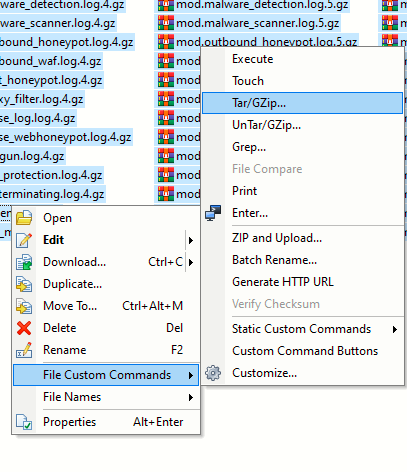 Enter a name for the compressed file
Right-click on the compressed file and then select Download and there select the option that is the most suitable for you