Not everyone uses the BitNinja Dashboard for the same reasons when doing their work. We know that. Which is why we have different sub-user roles built into our Dashboard.
Set up user roles
Click on the small ninja icon at top of the Dashboard and choose the User Management menu point
Enter the first name of your sub-user
Enter an email address. This needs to be an email address that is not registered already
Select the role of the new sub-user
Click the "Create User" button
After that is done, there will be an email sent out to the given email address with a confirmation link. Your employee will be able to set up a password to the account by clicking the link in the email.
You can choose from these roles: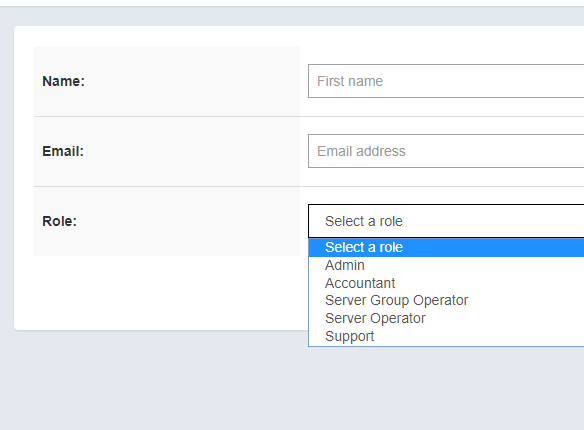 Permission of the roles